THE WEDDING WORKSHOP BY REFLECTIONS WEDDINGS AND EVENTS
A collaborative wedding planning workshop for the savvy Calgary couple
Jasmine Esau of Reflections Weddings and Events has created The Wedding Workshop to guide engaged couples through the foundational elements of wedding planning, decorating and coordinating. We want to give you the information and tools you need to help you take all the ideas you've gathered and make them happen!
"As soon as you get engaged you are flooded with visual ideas for dresses and cakes and décor and flowers. You buy magazines and spending hours on Pinterest for more ideas. You attend the bridal shows to get ideas for vendors and venues and décor. This can all be very overwhelming and at the end of the day you haven't received much clear information on how you are actually supposed to turn all these ideas a reality." This is the reason Jasmine decided to create The Wedding Workshop. "How do you create a realistic budget that's going to tell you if you can afford those stunning centerpieces? How much is your wedding actually going to cost when it's all said and done (not just how much you hope it's going to cost)? Where do you find all the pieces of décor that will make your wedding look like your Pinterest board? How do you make a timeline for your day that doesn't leave anything out and makes sure all the moving pieces work together? These questions and more are what we will help you work through at the Wedding Workshop. We don't just want to overload you with more ideas we want to be your guide in making sure all those ideas come to life."
The Wedding Workshop will consist of 3 sessions; Setting Your Wedding Budget, Planning and Sourcing Your Wedding Décor and Creating Your Wedding Day Timeline. Each session will be interactive, guiding the couples through the worksheets and allowing times for questions with all of the experts. We will finish off the day with a Q&A time with all the vendors so every question you have can be answered that may not have fit into one of the sessions.
The Wedding Workshop is being hosted at the Sheraton Suites Calgary Eau Claire on February 20, 2016 from 1:00 Pm to 4:00 PM. Tickets are $50.00. Companion tickets for the fiancé, mother or friend are $20.00. All the details can be found at www.theweddingworkshop.ca.
About Reflections Weddings and Events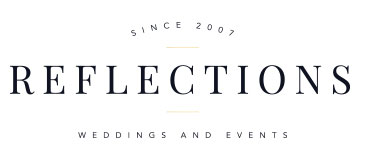 Jasmine Esau started Reflections Weddings and Events in 2007. Since then it has grown to be one of the leading wedding planning and design studios in Calgary. With proven systems and processes they consistently receive high praise from both clients and other industry
professionals. To learn more visit: www.reflectionsweddings.ca
Comments