Introducing 

CALGARY in the NOW

, a new collaboration project with local influencer @CalgaryEvents Stay tuned! 
Grab your buds, have a few buds and join Rec Room for a Budweiser Super Bowl LIII Party. They'll have a special 'game day' menu available, games and prizes PLUS perks for SCENE members all night long
Where: The Rec Room | 901 64 Ave NE
When: Sunday, February 3rd, 2019 | 4pm
Cost: FREE
Reservations: host.supervisor3002@therecroom.com
Introducing new monthly Public Roller Skating Parties! Lloyd's may be closed but the good times keep rolling!
When: Saturday, February 2 || 8PM
Where: Don Hartman Sports Complex– 5206 68 St NE
Cost: $10 / Rental Skates $5 All Ages
It's anything but difficult to become mixed up in a decent book — however, imagine a scenario in which you needed to escape from one. Discover the most recent version of the monstrous one-night escape occasion, Locked Library. Try not to pass up this select chance to investigate Calgary's new Central Library after hours
Where: Central Library | 800 3 Street SE
When: Friday,  February 1, 2019 | 7:30 – 9:30 pm
Cost: $42
More Info: Click Here
The YYC Alternative Market presented by X92.9 is a cutting-edge market that challenges the mainstream pop up markets of today. They support many talented local makers, artisans, small business owners, and designers providing venues for them to showcase their passion and product.
When: Saturday February 2 || 10AM
Where: Inglewood Community Association Hall | 1740 24 Avenue Southeast
Cost: Free
More Info: Click Here
Calgary Roughnecks Vs Vancouver Warriors
Catch the Calgary Roughnecks take on the Vancouver Warriors. Fans are encouraged to bring a set of metal spoons to the game to take part in the musical tradition of playing the spoons from our friends out East!
Where: Scotiabank Saddledome, Calgary, AB
When: Saturday, Feb 02 | 7:00 PM
More Info: Click Here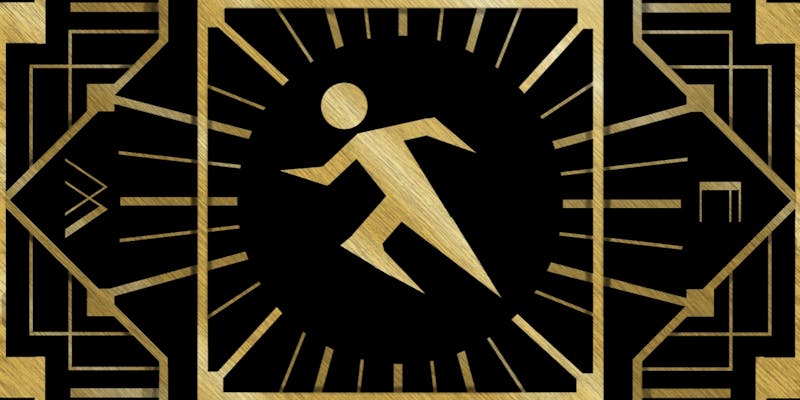 The Mega Race is a one-day adventure culinary scavenger hunt extravaganza race filled with puzzles, secret businesses, checkpoints, tasks, food, wine, beer and lots more!
Where: Secret Businesses All Over Calgary
When: Sat, 2 February 2019 | 11:00 AM – 7:00 PM
Cost: $28 – $35
More Info: Click Here
It's the Year of the Pig, baby, so we're going ham on this party (sorry). Enjoy a marketplace, host performances, and lantern and firecracker displays!
When: Saturday, February 2 @ 11AM–6PM
Where: Calgary Chinese Cultural Centre– 197 1st Street SW
Cost: Free!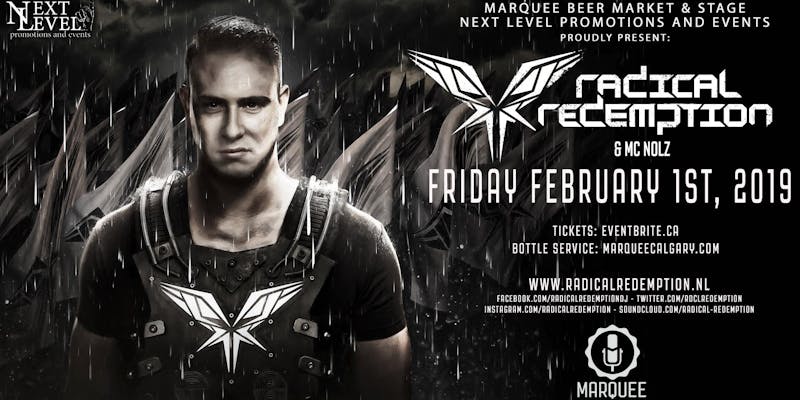 Hardstyle Producer & DJ / DJ Mag #69: RADICAL REDEMPTION & MC Nolz
Where: Marquee Beer Market and Stage
When: Fri, 1 Feb 2019, 9:00 PM
Cost: $14.99 – $24.99
More Info: Click Here
Canmore winters are fun and full of magic. Every February we come together as a community during the Canmore Winter Carnival to celebrate the best parts of our unique winter lifestyle.
When: Friday, February 1st – February 3rd
Where: Various Locations in Canmore
Cost: Click Here
Comments